Speakers
Andy Stern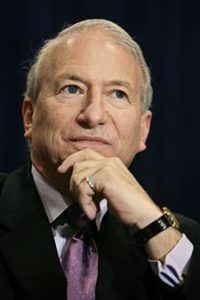 Andrew L. "Andy" Stern is the former president of the then 2.2.million member Service Employees International Union (SEIU). He is now President Emeritus of SEIU. Under Stern's leadership SEIU became the largest union in the AFL-CIO, and the fastest growing union in the world. He is the author of two books, "A Country That Works" (2006) and "Raising the Floor: How a Universal Basic Income Can Renew Our Economy and Rebuild the American Dream" (2016).
Becca Kirkpatrick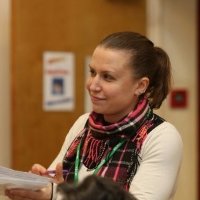 Becca Kirkpatrick is a UNISON and Unite member who has been very important when it comes to getting the unions in England to support Basic Income. She is the Co Organiser of the Basic Income Meetup Group and also a member of Positive Money and GlobalNet21, the leading platform in the UK for discussing the major issues of the 21st Century.
James Bloodworth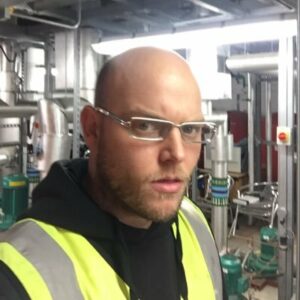 James Bloodworth is an English journalist and writer. His book "Hired: Six Months Undercover in Low-Wage Britain" was published in March 2018. To research the oppressive conditions faced by those working in low-paid and minimum-wage jobs, the author spent six months employed in such posts. According to one review the book has been praised "across the political spectrum".
Guy Standing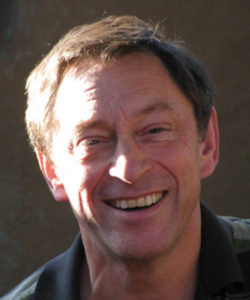 Guy Standing is working as a professor of Development Studies at the School of Oriental and African Studies (SOAS), University of London, UK. From 1975 to 2006, Standing worked at the International Labour Organization (ILO). He is a co-founder of the Basic Income Earth Network (BIEN), and has been working on pilot basic income schemes in India and on topics connected to his two recent books, The Precariat: The New Dangerous Class (2011) and A Precariat Charter: From Denizens to Citizens (2014).
Paul Harnett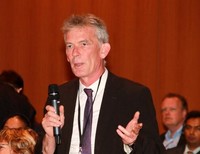 Paul Harnett works on macroeconomics, public finance management and poverty reduction, with specialisms in healthcare, agricultural economics, anti-corruption schemes, community participation, and safety nets including cash transfers. He has worked with the World Bank, European Commission, UNDP, UN Food and Agriculture Organisation, World Health Organisation, the UK's Department for International Development, the African Development Bank, SECO, USAID and various NGOs, and he sits on the IMF's Fiscal Affairs Department expert panel.
Laura Bannister
Laura Bannister is an economic justice campaigner, political activist and researcher. In various roles she has worked on the economics curriculum, trade justice, child rights and environmental issues, and she helped to draft basic income manifesto proposals during the UK's 2015 general election. In 2015 she initiated the creation of World Basic Income.
Enno Schmidt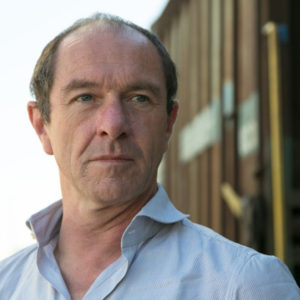 Enno Schmidt is a German artist and activist for the unconditional basic income. He is a director and writer, known for Grundeinkommen – Kulturimpuls (2008). In 2006 he founded together with the entrepreneur Daniel Häni the Initiative Basic Income Switzerland. He is co-founder of the Initiative Grundeinkommen in Switzerland.
Hilde Latour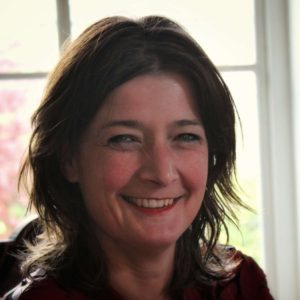 Hilde Latour is Board Member of International Relations at Vereniging Basisinkomen (Dutch BIEN) and elected as a member of the Core Group of Unconditional Basic Income Europe (UBIE). Since 2017 she is involved in co-creating a network of infrastructures of self-owning machines generating a Basic Income for mankind in a distributed ledger technology (blockchain) environment.
Sarath Davala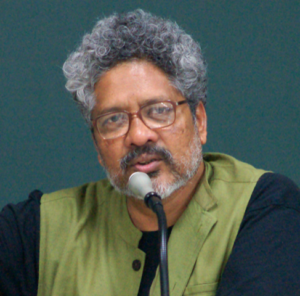 Sarath Davala is a sociologist based in Hyderabad, India. He is the co-founder and coordinator of India Network for Basic Income (INBI). With Guy Standing and the Self Employed Women's Association (SEWA), he was the architect behind the Madhya Pradesh Basic Income Pilot. He is the vice chair of BIEN and is the main organizer of the coming BIEN congress in Hyderabad, India, 2019.
Annie Miller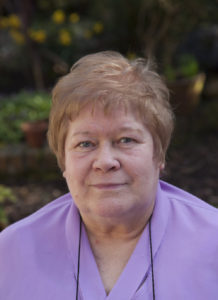 Annie Miller is a cofounder of the Basic Income Earth Network and of Citizen's Basic Income Network Scotland. She founded the Basic Income Research Group in 1984. Her book "A Basic Income Handbook" is about the failings of our current socio-economic system and why it needs to change. She proposes a society with a basic income, and she outlines the internal workings of such a system.
Scott Santens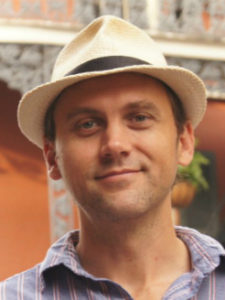 Scott Santens is a founding member of the Economic Security Project, a network committed to advancing the debate on unconditional cash and basic income in the United States, and an adviser to the Universal Income Project, which is devoted to the expansion of economic security and human dignity through the implementation of a universal basic income in America. He is a founding committee member of Basic Income Action, committee member of the US Basic Income Guarantee Network (USBIG), and founder of the BIG Patreon Creator.
Barb Jacobson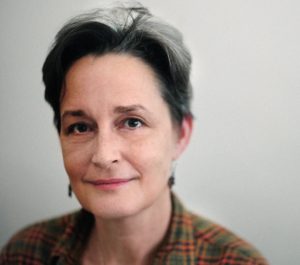 Barb Jacobson works as a welfare rights advisor in the UK. She has organised around women's, health, welfare and housing issues for over 30 years. Barb is also currently Co-ordinator of Basic Income UK and a trustee of the educational charity Citizens Income Trust. She was Chair of UBIE from 2014 to 2017.
Karl Widerquist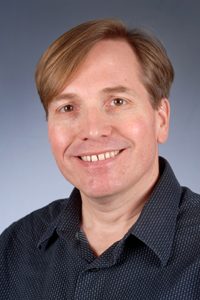 Karl Widerquist is an American political philosopher and economist at Georgetown University-Qatar. He is best known as an advocate of basic income, but is also an interdisciplinary academic writer who has published in journals in fields as diverse as economics, politics, philosophy, and anthropolog. He is the co-founder if the U.S. Basic Income Guarantee Network (USBIG). He has been the co-chair of BIEN since 2008, and he co-founded Basic Income News in 2011.
Jenna Van Draanen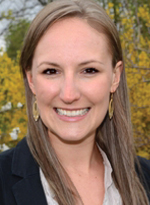 Jenna Van Draanen is a postdoctoral researcher based at the University of British Columbia in Vancouver. She serves on the board of directors of the Basic Income Canada Network.
Lena Stark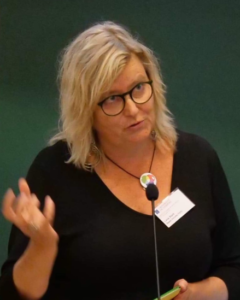 Lena Stark is a former member of the core group of UBIE and the founder of the Swedish Basic income party (Basinkomstpartiet) to promote basic income in Sweden in 2016. She is now working with connecting universal basic income with the global sustainability goals in the 2030 Agenda for Sustainable Development, adopted by all United Nations Member States in 2015.
Nicole Teke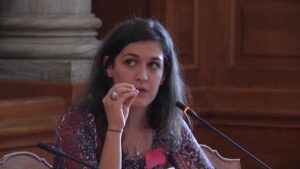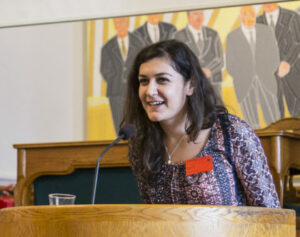 Nicole Teke is Public Relations Coordinator of the French Movement for a Basic Income (MFRB) and has been Secretary of Unconditionnal Basic Income Europe (UBIE). Born in Chile, she grew up in France. She is an active member of the Human Rights association France Amérique Latine. She has written on the "yellow vests" phenomena. In her article she is suggesting that demands from the "yellow vests" movement are aligned with the basic income idea. She is calling for a major debate on the introduction of basic income, which could be a response to this political, social and ecological crisis.
Norway
Thomas Hylland Eriksen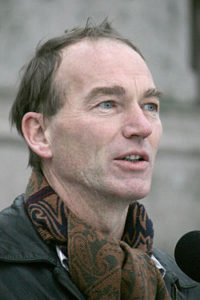 Thomas Hylland Eriksen is professor of social anthropology at the University of Oslo, as well as president of the European Association of Social Anthropologists 2015-2016. He has for many years studied, and written about, identity politics, ethnicity, nationalism and globalisation from a comparative perspective. He is most known for conveying a social anthropological view when it comes to the multicultural society, globalization, identity and a number of other social issues through debate, the media and his books. He has published popular books, textbooks, polemical books and essays on a variety of topics.
Ingeborg Eliassen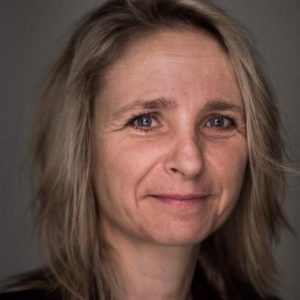 Ingeborg Eliassen has worked as a foreign journalist for many years, and as a freelance journalist since 2015. She is a team member of Investigate Europe. She has written the book "Harde tider. Det nye arbeidslivet i Europa" ("Hard times. Europe's new labour environment") in 2014 and «Borgerlønn – Ideen som endrer spillet» (Universal basic income. A gamechanger) in collaboration with Sven Egil Omdal.
Kalle Moene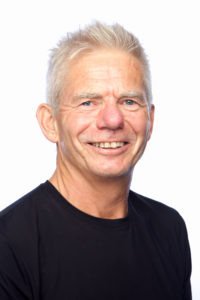 Kalle Moene is a professor at the department of economics and leader of the Centre of Equality, Social Organization, and Performance (ESOP), at the University of Oslo. His research interests include worker cooperatives, the Nordic model and the welfare state, and development economics. He takes part in public debate on economic issues, and is a regular columnist for the newspaper Dagens Næringsliv. In cooperation with Debraj Ray he has proposed a simple amendment of the universal basic income called the Universal Basic Share (UBS).
Margunn Bjørnholt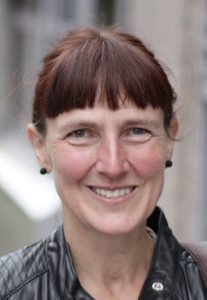 Margunn Bjørnholt is a sociologist and economist. She is a Research Professor at the Norwegian Centre for Violence and Traumatic Stress Studies (NKVTS). Her current research focuses primarily on gender-based violence, work, family and gender equality, men and masculinities, and migration. Her research interests encompass ethical banking and microfinance, organisational and spatial flexibility in the public sector, management and organization, feminist economics and cultural sociology. She is a former President of the Norwegian Association for Women's Rights and the Norwegian Women's Lobby.
Nanna Kildal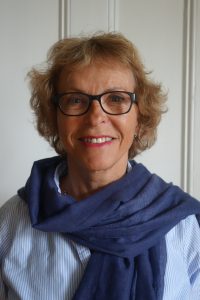 Nanna Kildal, Research Director at the Stein Rokkan Center for Social Studies, University of Bergen. Her research interests are normative studies of welfare policies and studies of policy transfer. She has written a number of articles on the welfare reforms in Europe and USA.
Jacob Bomann Larsen
Jacob Bomann-Larsen is a civil economist who has for several years been senior adviser to the Norwegian government on issues of ethics and sustainability. He is co-founder of the Framtiden i våre hender (Future in our hands), and a Fellow at the Living Economies Forum. He has published books such as "A Sustainable Economic Order for the 21st Century" and "The Parties at the Crossroad".
Ove Jakobsen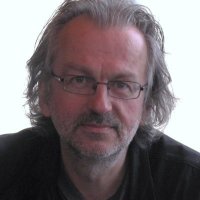 Ove Jakobsen is professor of Ecological Economics, Norway. He is Director and Co-founder of the Centre for Ecological Economics and Ethics and Member of the Board of Bodø Graduate School of Business, University of Nordland.
He has more than 30 years of experience in transdiciplinary work, including philosophy, economics, business administration, systems theory, and art in close contact with practice. His contribution is to develop and teach study programs, write books and articles, in addition to giving popular speeches in NGO's, business organizations and in events organized by local and national authorities.
Ivar Lødemel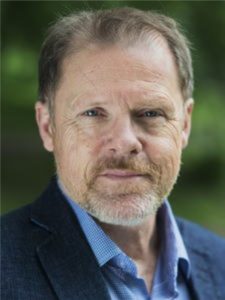 Ivar Lødemel is professor at Department of Social Work, Child Welfare and Social Policy at Oslo Met. His main areas of research are living conditions, social services and comparative studies of social assistance. He is the author of "The welfare paradox. Income maintenance and personal social services in Norway and Britain, 1946–1966".
He has served as consultant for the World Bank, the Council of Europe and the OECD. Currently he is coordinator of the TSER-project "Social integration through obligation to work: Current European 'workfare' initiatives and future directions".
Svein Egil Omdal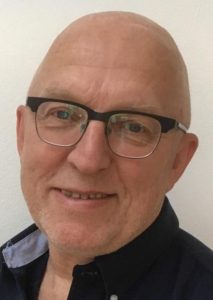 Sven Egil Omdal is a journalist, editor and organizational leader. He has also been the head of the Press Academic Committee, member of the International Federation of Journalists and member of the Norwegian National Commission for Unesco.
In addition to the journalism, he has also written several books, including the book "Borgerlønn – The Idea that changes the game" (Universal basic income. A gamechanger) in collaboration with Ingeborg Eliassen.
Werner Christie Mathisen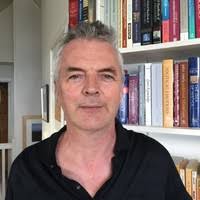 Werner Christie Mathisen is an utopian researcher, dr.polit. (sociology) and former associate professor of political science at the University of Oslo. He is particularly concerned with green utopias, and now finances his research mainly with contractual pension (called "Avtalefestet pensjon" or "AFP"). As an utopian researcher, he analyse alternative ways of organizing the society, including our relationship with nature and a more sustainable lifestyle.
Mathilde Fasting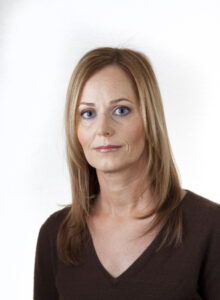 Mathilde Fasting works as a researcher in History of ideas. She is a project manager and is responsible for fundraising in Civita. She is a business economist from NHH. She has work experience in strategy and business development from Orkla and Storebrand, and from the operation of her own businesses within real estate and commerce. She has written a longer paper about basic income called "Welfare and the Nordic Model – Basic Income".
Jan Ove Sikveland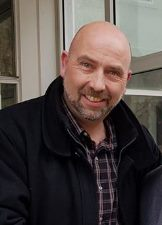 Jan Ove Sikveland is deputy chairman and spokesperson for the organization Bomfritt Norge – NOK is NOK. The organization was founded in connection with the great toll rebellion on Jæren in the autumn in 2018. The organization work to remove extra taxation that contributes to creating social exclusion in society and act as a contact network and collaborative forum for toll opponents. Sikveland was the who took the lead and entered the pulpit in Stavanger city council in October 2018. Whereupon he was sentenced to a fine of 25,000 Nok.
We have more speakers confirmed and some we await confirmation, and will update soon.