Oslo 2019 – Speakers
Nordic representatives

Øyvind Steensen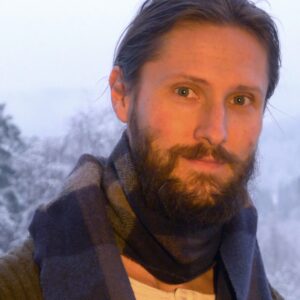 Øyvind Steensen is an illustrator, animator, designer and director creating film and computer games. He is also a writer and speaker – first and foremost about basic income – and has been a spokesperson for BIEN Norway since 2016.
Through his work as an activist and freelancer and later as founder and co-founder of two growing companies, he has seen first hand how independent artists and entrepreneurs often live with a level of economic insecurity many of his countrymen would find unacceptable. The Norwegian safety net has over the past decades been eroded, and Steensen has found it to be increasingly geared towards maintaining class structure and control for politicians, industry and bureaucracies than it is for empowering people and stimulating real growth and development.

Lena Stark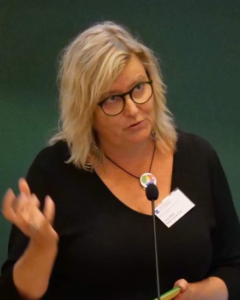 Lena Stark is the founder and leader of the Swedish Basic Income Party (Basinkomstpartiet) established in 2016 to promote basic income in Sweden. She is a former member of the core group of UBIE and is now working with connecting universal basic income with the global sustainability goals in the 2030 Agenda for Sustainable Development, adopted by all United Nations Member States in 2015.

Martin Bruun Michaelsen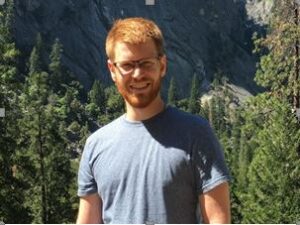 Martin Bruun Michaelsen is a board member BIEN Denmark. He is an activist for promoting basic income in the world, and has been part of BIEN the last 3 years. His focus is primarily on how the structure of a basic income differs from the structure of present society and how we can communicate this properly.

Roosa Eriksson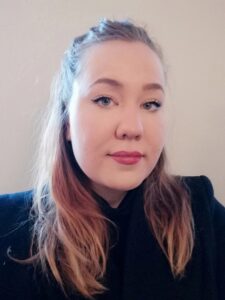 Roosa Eriksson is the vice chair of BIEN Finland and a Master's Degree student in Sociology at Tampere University. She is completing a master's thesis comparing Finnish and Spanish parliamentary debates on basic income. She co-organized the 2018 Congress of the Basic Income Earth Network (BIEN) and the National Social Policy Conference 2018. She holds a B.Soc.Sci from Tampere University and was a visiting student at the University of Zaragoza, Spain (2016-2017) and at the University of Jyväskylä (2013-2014).

Gerður Pálmadóttir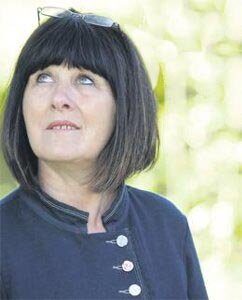 Gerður Pálmadóttir is an artist, designer and entrepreneur. Her focus is on igniting people´s awareness of the importance of changing society's relation to work. She is an activist for the promotion of unconditional basic income worldwide as the strongest basic instrument for a fundamental turn around of the world´s self-destructive economy. The endless growth economy is future´s worst enemy, UBI can be the gamechanger towards the creation of a sustainable economy.

Norway

Thomas Hylland Eriksen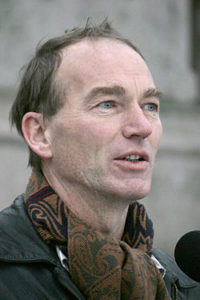 Thomas Hylland Eriksen is professor of social anthropology at the University of Oslo, as well as president of the European Association of Social Anthropologists 2015-2016. He has for many years studied, and written about, identity politics, ethnicity, nationalism and globalisation from a comparative perspective. He is most known for conveying a social anthropological view when it comes to the multicultural society, globalization, identity and a number of other social issues through debate, the media and his books. He has published popular books, textbooks, polemical books and essays on a variety of topics.
Ingeborg Eliassen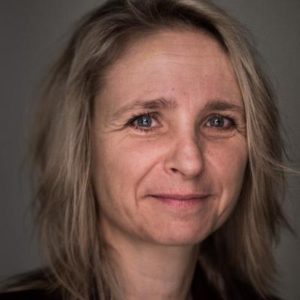 Ingeborg Eliassen has worked as a foreign journalist for many years, and as a freelance journalist since 2015. She is a team member of Investigate Europe. She has written the book "Harde tider. Det nye arbeidslivet i Europa" ("Hard times. Europe's new labour environment") in 2014 and «Borgerlønn – Ideen som endrer spillet» (Universal basic income. A gamechanger) in collaboration with Sven Egil Omdal.
Kalle Moene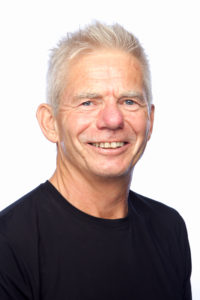 Kalle Moene is a professor at the department of economics and leader of the Centre of Equality, Social Organization, and Performance (ESOP), at the University of Oslo. His research interests include worker cooperatives, the Nordic model and the welfare state, and development economics. He takes part in public debate on economic issues, and is a regular columnist for the newspaper Dagens Næringsliv. In cooperation with Debraj Ray he has proposed a simple amendment of the universal basic income called the Universal Basic Share (UBS).
Margunn Bjørnholt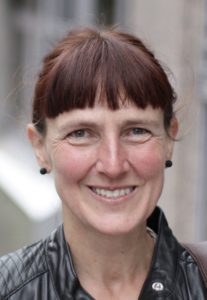 Margunn Bjørnholt is a sociologist and economist. She is a Research Professor at the Norwegian Centre for Violence and Traumatic Stress Studies (NKVTS). Her current research focuses primarily on gender-based violence, work, family and gender equality, men and masculinities, and migration. Her research interests encompass ethical banking and microfinance, organisational and spatial flexibility in the public sector, management and organization, feminist economics and cultural sociology. She is a former President of the Norwegian Association for Women's Rights and the Norwegian Women's Lobby.
Nanna Kildal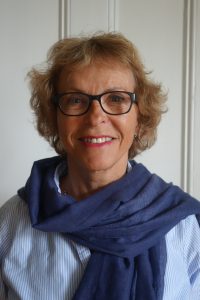 Nanna Kildal, Research Director at the Stein Rokkan Center for Social Studies, University of Bergen. Her research interests are normative studies of welfare policies and studies of policy transfer. She has written a number of articles on the welfare reforms in Europe and USA.
Ove Jakobsen
Ove Jakobsen is professor of Ecological Economics, Norway. He is Director and Co-founder of the Centre for Ecological Economics and Ethics and Member of the Board of Bodø Graduate School of Business, University of Nordland.
He has more than 30 years of experience in transdiciplinary work, including philosophy, economics, business administration, systems theory, and art in close contact with practice. His contribution is to develop and teach study programs, write books and articles, in addition to giving popular speeches in NGO's, business organizations and in events organized by local and national authorities.
Ivar Lødemel
Ivar Lødemel is professor at Department of Social Work, Child Welfare and Social Policy at Oslo Met. His main areas of research are living conditions, social services and comparative studies of social assistance. He is the author of "The welfare paradox. Income maintenance and personal social services in Norway and Britain, 1946–1966".
He has served as consultant for the World Bank, the Council of Europe and the OECD. Currently he is coordinator of the TSER-project "Social integration through obligation to work: Current European 'workfare' initiatives and future directions".

Svein Egil Omdal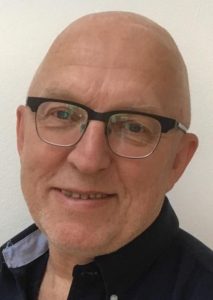 Sven Egil Omdal is a journalist, editor and organizational leader. He has also been the head of the Press Academic Committee, member of the International Federation of Journalists and member of the Norwegian National Commission for Unesco.
In addition to the journalism, he has also written several books, including the book "Borgerlønn – The Idea that changes the game" (Universal basic income. A gamechanger) in collaboration with Ingeborg Eliassen.
Jan Ove Sikveland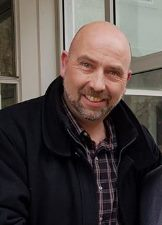 Jan Ove Sikveland is deputy chairman and spokesperson for the organization Bomfritt Norge – NOK is NOK. He was the one who took the lead and entered the pulpit in Stavanger city council in October 2018. This as they feel they are not heard by the city's politicians and that they would try to mark themselves in a new way.
The organization was founded in connection with the great toll rebellion on Jæren in the autumn in 2018. The organization work to remove extra taxation that contributes to creating social exclusion in society and act as a contact network and collaborative forum for toll opponents.
Liz Ramsey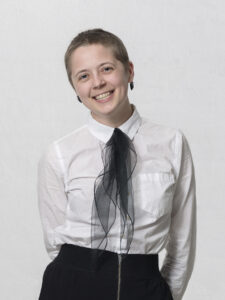 Liz Ramsey work to enable the artistic community to find opportunities, be challenged, and establish a healthier, stronger, and more diverse world to create in. Since founding Blank Space in Oslo over 5 years ago, Liz has spread her visual communication through countless collaborations, and is steadily becoming known as Oslo's go-to cultural advocate. Liz shares her passion for art and culture by bringing high quality opportunities direct to the people in as many ways as possible. Due to her wide experience across the creative professional world she has developed a unique resume for getting things done, if not in the most traditional of ways. From festival coordination, public speaking, creative project management, art direction, design, and more.

Rune Halvorsen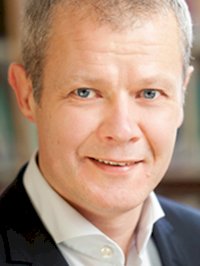 Rune Halvorsen is a PhD in Sociology, Associate Professor and Programme Director for MA in International Health and Social Policy in the Department of Social Work, Child Welfare and Social Policy, Oslo Metropolitan University. His central concern is to contribute new knowledge for the future social Europe. His main interests are European and comparative welfare policy, social citizenship and citizenship movements. During the last years he has in particular focused on poverty, youth transitions, disability policy and active agency in the welfare state.
He has led cross-national and cross-disciplinary research projects funded by the Research Council of Norway and the Nordic Council. He was the Norwegian partner in the European Marie Curie ITN DREAM, partner in the EU FP7 project COPE – Combatting Poverty in Europe and participated in the coordination of DISCIT – Making Persons with Disabilities Full Citizens. He is a board member of the Nordic part of The European Network for Social Policy Analysis (Espanet).

Andrew Kroglund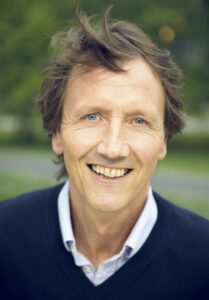 Andrew Kroglund is international secretary of the Norwegian Green Party. He has worked as a director or senior adviser in several Norwegian environment, solidarity and development NGOs, and has been the Director of Information and Policy at The Development Fund (Utviklingsfondet), the Vice President of the International Rainforest Foundation and Chairman of ForUM for Environment and development. He is currently an consultant and author on international environmental and developmental issues. He has been a writer for many years with solid columns in radio and print media, and is a sought-after speaker.

Guro Angell Gimse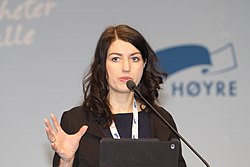 Guro Angell Gimse (H) is a Norwegian politician. She was elected deputy representative to the Storting for the Conservative Party for the period 2017–2021. From February 1st she has been the State Secretary at Ministry of Labour and Social Affairs.

Solfrid Lerbrekk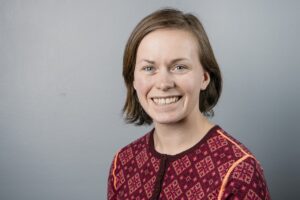 Solfrid Lerbrekk (SV) is a Norwegian politician from Rogaland County. She was elected representative to the Storting for the period 2017–2021 for the Socialist Left Party. She is the spokesperson for the party on the Standing Committee on Labour and Social Affairs.

Øyvind Solum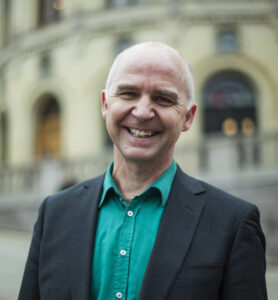 Øyvind Solum is a social anthropologist, a county leader of the Green Party (MDG) of Akershus county, head of the MDG Nesodden and member of the municipality council. He is also in charge of the annual Green Festival at Nesodden. Solum has extensive experience with green politics at the local and county level and has a holistic political and human perspective.

Elisabeth Thoresen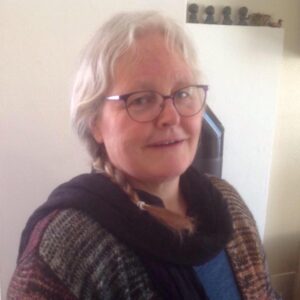 Elisabeth Thoresen is spokesperson for the Facebook group Aksjon for AAP endringer (Action group for work assessment allowance (AAP) changes). She has previously worked in the Norwegian Labour and Welfare Administration (NAV), the current Norwegian public welfare agency, which consists of the state Labour and Welfare Service as well as municipal welfare agencies, including with AAP. She has both practical and theoretical knowledge about legislation regarding the AAP scheme and the transition to a disability pension, as well as NAV as an institution.

Johan Lothe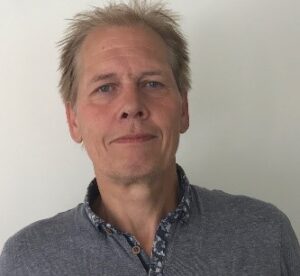 Johan Lothe is a board member of Wayback, an organization that works to help prison prisoners to make the transition to a drug-free and crime-free day after a prison stay. The name "WayBack" is English, and shows to return to society. Lothe is an experienced Managing Director with a demonstrated history of working in the wholesale industry.

Ann-Kirsti Brustad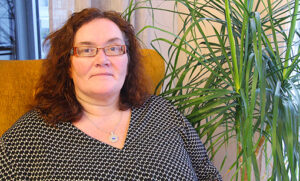 Ann-Kirsti Brustad is an experience consultant in the Bikuben Regional User Management Center that works for openness and increased knowledge about mental health and substance abuse, also known as drug abuse. This is done by, among other things, communicating experiences and relatives' experiences. The goal is to influence a better service offering and contribute to increased quality of life.

International

Becca Kirkpatrick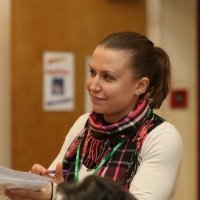 Becca Kirkpatrick is a UNISON and Unite member who has been very important when it comes to getting the unions in England to support Basic Income. She is the Co Organiser of the Basic Income Meetup Group and also a member of Positive Money and GlobalNet21, the leading platform in the UK for discussing the major issues of the 21st Century.
James Bloodworth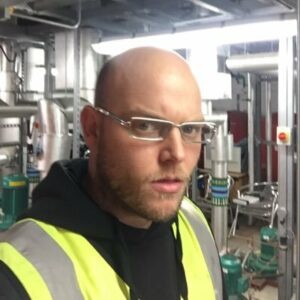 James Bloodworth is an English journalist and writer. His book "Hired: Six Months Undercover in Low-Wage Britain" was published in March 2018. To research the oppressive conditions faced by those working in low-paid and minimum-wage jobs, the author spent six months employed in such posts. According to one review the book has been praised "across the political spectrum".
Guy Standing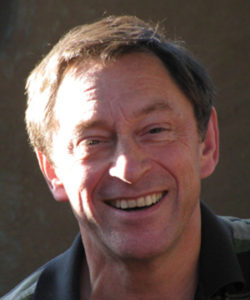 Guy Standing is working as a professor of Development Studies at the School of Oriental and African Studies (SOAS), University of London, UK. From 1975 to 2006, Standing worked at the International Labour Organization (ILO). He is a co-founder of the Basic Income Earth Network (BIEN), and has been working on pilot basic income schemes in India and on topics connected to his two recent books, The Precariat: The New Dangerous Class (2011) and A Precariat Charter: From Denizens to Citizens (2014).
Globalization has according to Standing brought not just greater inequalities but also chronic economic uncertainty to the world's population. Governments have failed to effectively develop or adapt social protection systems to reduce economic insecurity. He calls on politicians to make ambitious social reforms towards ensuring financial security as a right and argues for an unconditional basic income as an important step to a new approach, stating that it would create economic growth. If politicians fail to take the necessary decisions, he predicts a wave of anger and violence, and the rise of far-right parties.
Paul Harnett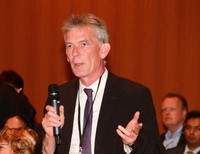 Paul Harnett works on macroeconomics, public finance management and poverty reduction, with specialisms in healthcare, agricultural economics, anti-corruption schemes, community participation, and safety nets including cash transfers. He has worked with the World Bank, European Commission, UNDP, UN Food and Agriculture Organisation, World Health Organisation, the UK's Department for International Development, the African Development Bank, SECO, USAID and various NGOs, and he sits on the IMF's Fiscal Affairs Department expert panel.
Laura Bannister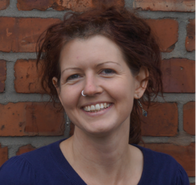 Laura Bannister is an economic justice campaigner, political activist and researcher. In various roles she has worked on the economics curriculum, trade justice, child rights and environmental issues, and she helped to draft basic income manifesto proposals during the UK's 2015 general election. In 2015 she initiated the creation of World Basic Income.
Enno Schmidt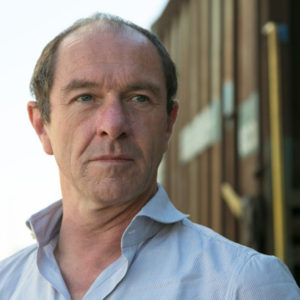 Enno Schmidt is a German artist and activist for the unconditional basic income. He is a director and writer, known for Grundeinkommen – Kulturimpuls (2008). In 2006 he founded together with the entrepreneur Daniel Häni the Initiative Basic Income Switzerland. He is co-founder of the Initiative Grundeinkommen in Switzerland.
Hilde Latour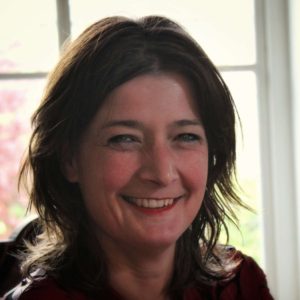 Hilde Latour is Board Member of International Relations at Vereniging Basisinkomen (Dutch BIEN) and elected as a member of the Core Group of Unconditional Basic Income Europe (UBIE). Since 2017 she is involved in co-creating a network of infrastructures of self-owning machines generating a Basic Income for mankind in a distributed ledger technology (blockchain) environment.
Sarath Davala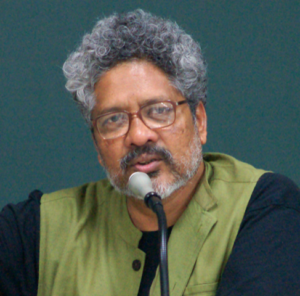 Sarath Davala is a sociologist based in Hyderabad, India. He is the co-founder and coordinator of India Network for Basic Income (INBI). With Guy Standing and the Self Employed Women's Association (SEWA), he was the architect behind the Madhya Pradesh Basic Income Pilot. He is the vice chair of BIEN and is the main organizer of the coming BIEN congress in Hyderabad, India, 2019.
Romain Majou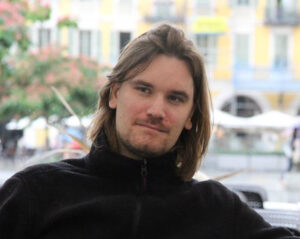 Romain Majou has been a prime witness of the Yellow Vests movement in France. He has spent months alongside them in Nice, trying to understand their diversity and helping them to clarify their demands and the way to expose them, locally. He has also decoded the movement internationally. According to him the Yellow Vests is a result of a lack of trust towards the institutions, a result of a long term process and maybe an early warning sign.

Annie Miller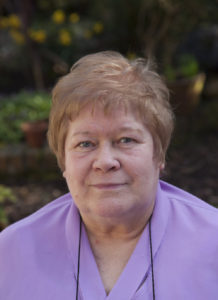 Annie Miller is a cofounder of the Basic Income Earth Network and of Citizen's Basic Income Network Scotland. She founded the Basic Income Research Group in 1984. Her book "A Basic Income Handbook" is about the failings of our current socio-economic system and why it needs to change. She proposes a society with a basic income. In her book she explores the idea of basic income, what it would mean to implement and outlines the internal workings of such a system using extensive economic data. Miller starts off from a broad, existential position, outlining why the current system is no longer suitable for the times and needs to change, giving examples of pilot schemes around the world.

Joy Ponader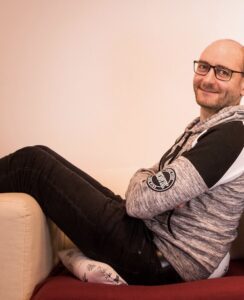 Joy Ponader is a freelance political campaigner, coach and group facilitator for new work and collective leadership. He is the co-founder of the Mein-Grundeinkommen.de campaign and the founder of the sanktionsfrei.de campaign, which are both advocating basic income in Germany. The Mein-Grundeinkommen.de is Germany's biggest basic income experiment so far.
For the future he is about to form a new team that will push basic income forward by installing a German basic income pilot, installed by a people's initiative or referendum, which would be binding to the government. He is also counselling to the newly founded stiftung-grundeinkommen.de (Basic income foundation), which will put lots of effort on scientific research on the topic within the next years.

Bert Blase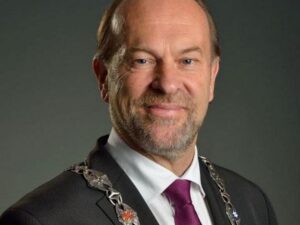 Bert Blase is mayor in the city of Heerhugowaard in the Netherlands. He is also author and initiator of 'Code Orange', a new Dutch political movement for 'new democracy'. On 20th march there will be elections in the provinces in the Netherlands. Blase will share with us the results of these elections, which can attribute to a broader movement towards new democracy in the North West of Europe.
Code Orange points out that 'old politics' is in heavy whether, but also points to the alternative of co-democracy (co-makership); less influence for political parties, more influence and responsability for (and in) the society. Not (only) government by representation, but by a new and various forms of democratic arrangements, both on- and offline. For example: a citizins assembly, a preferendum and support for bottum-up initiatives.

Scott Santens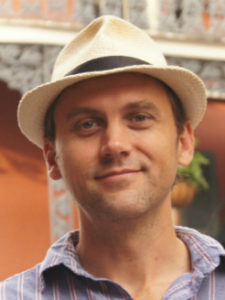 Scott Santens is a founding member of the Economic Security Project, a network committed to advancing the debate on unconditional cash and basic income in the United States, and an adviser to the Universal Income Project, which is devoted to the expansion of economic security and human dignity through the implementation of a universal basic income in America. He is a founding committee member of Basic Income Action, committee member of the US Basic Income Guarantee Network (USBIG), and founder of the BIG Patreon Creator.

Barb Jacobson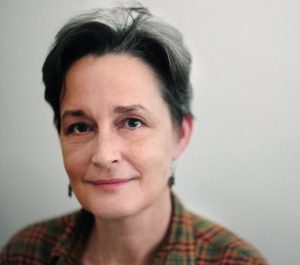 Barb Jacobson works as a welfare rights advisor in the UK. She has organised around women's, health, welfare and housing issues for over 30 years. Barb is also currently Co-ordinator of Basic Income UK and a trustee of the educational charity Citizens Income Trust. She was Chair of UBIE from 2014 to 2017.
Ali Mutlu Köylüoğlu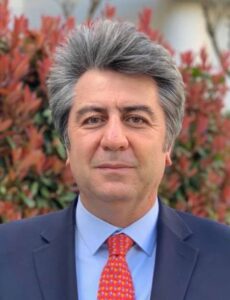 Ali Mutlu Köylüoğlu is co-founder and coordinator of the "Citizen's Basic Income – Turkey". He is the ex-vice president of CHP İstanbul (the major opposition party). With an interdisciplinary approach, concentrated to research and development of political content regarding universal basic income, alternative constitutional models, inequalities, public-related Corruption and democracy practice; obstacles to the reflection of free will, economical independency, tracking and recording mechanisms of political choice.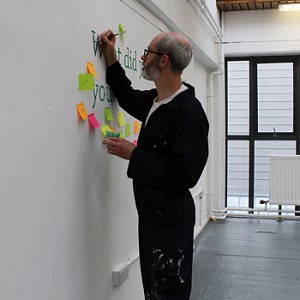 Toby Phips Lloyd
Toby Phips Lloyd is an artist, currently undertaking a practice-based PhD in the Fine Art Department at Newcastle University. His research examines public attitudes to work, the value of free-time and the emancipatory affects Universal Basic Income could have on society. This is done via interactive exhibitions which pose rhetorical questions to instigate conversation and activity that challenge experiences of everyday life. Outside of work he enjoys drinking real ale and listening to The Fall.

Karl Widerquist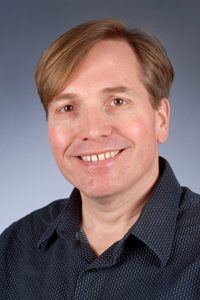 Karl Widerquist is an American political philosopher and economist at Georgetown University-Qatar. He is best known as an advocate of basic income, but is also an interdisciplinary academic writer who has published in journals in fields as diverse as economics, politics, philosophy, and anthropolog. He is the co-founder if the U.S. Basic Income Guarantee Network (USBIG). He has been the co-chair of BIEN since 2008, and he co-founded Basic Income News in 2011.
Jenna Van Draanen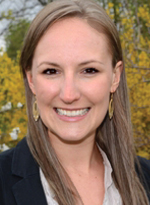 Jenna Van Draanen is a postdoctoral researcher based at the University of British Columbia in Vancouver. She serves on the board of directors of the Basic Income Canada Network.
Nicole Teke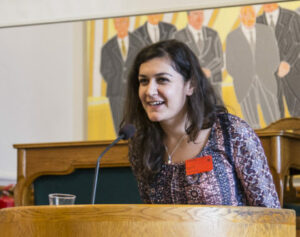 Nicole Teke is the Public Relations Coordinator of the French Movement for a Basic Income (MFRB) and has been the secretary of Unconditionnal Basic Income Europe (UBIE). Born in Chile, she grew up in France. She is an active member of the Human Rights association France Amérique Latine.
She has written on the "yellow vests" phenomena. In her article she is suggesting that demands from the "yellow vests" movement are aligned with the basic income idea. She is calling for a major debate on the introduction of basic income, which could be a response to this political, social and ecological crisis.
Nir Yaacobi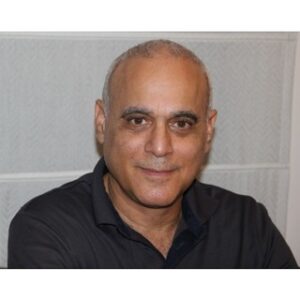 Nir Yaacobi is Economics Lead in GoodDollar. He holds a UBI-related PhD in Economics from the Hebrew University of Jerusalem and taught Economics and Finance in several academic institutions. During the last 25 years, has worked as a CFO, economic consultant, and Chief economist in many companies and organizations.

Gilad Barner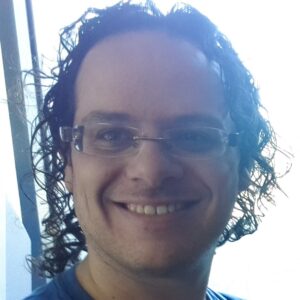 Gilad Barner has a diversified background as an experienced full-stack web developer & crypto enthusiast. Being a people person, Gilad is passionate about social connections and community management. Filled with enthusiasm and energy, Gilad is Community & Operations Manager in GoodDollar and is entrusted with facilitating the GoodDollar experiment from various aspects.

Minna Ylikännö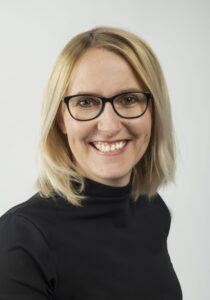 Minna Ylikännö is a senior researcher at Kela Research, the Social Insurance Institution of Finland (KELA). Her research interests include studies of unemployment and time use research. She has been a researcher on the basic income experiment recently conducted in Finland.
Together with Olli Kangas, Signe Jauhiainen and Miska Simanainen she has written the report "The basic income experiment 2017–2018 in Finland. Preliminary results". This report is the first research publication presenting the effects of the basic income experiment in Finland. The report analyse the effects of the basic income experiment on employment and wellbeing. The report is based on the analysis of register and survey data.